Family Cottages
Our charming cottages are part of the original house. They are built using the traditional Lewa architecture of rough stone walls and thatched roofs and are furnished with beautiful rough-hewn hardwood furniture.
Each of the rooms has its own en-suite bathroom and is accessed from the verandah. In each cottage, one room has king bed and the other room includes twin singles.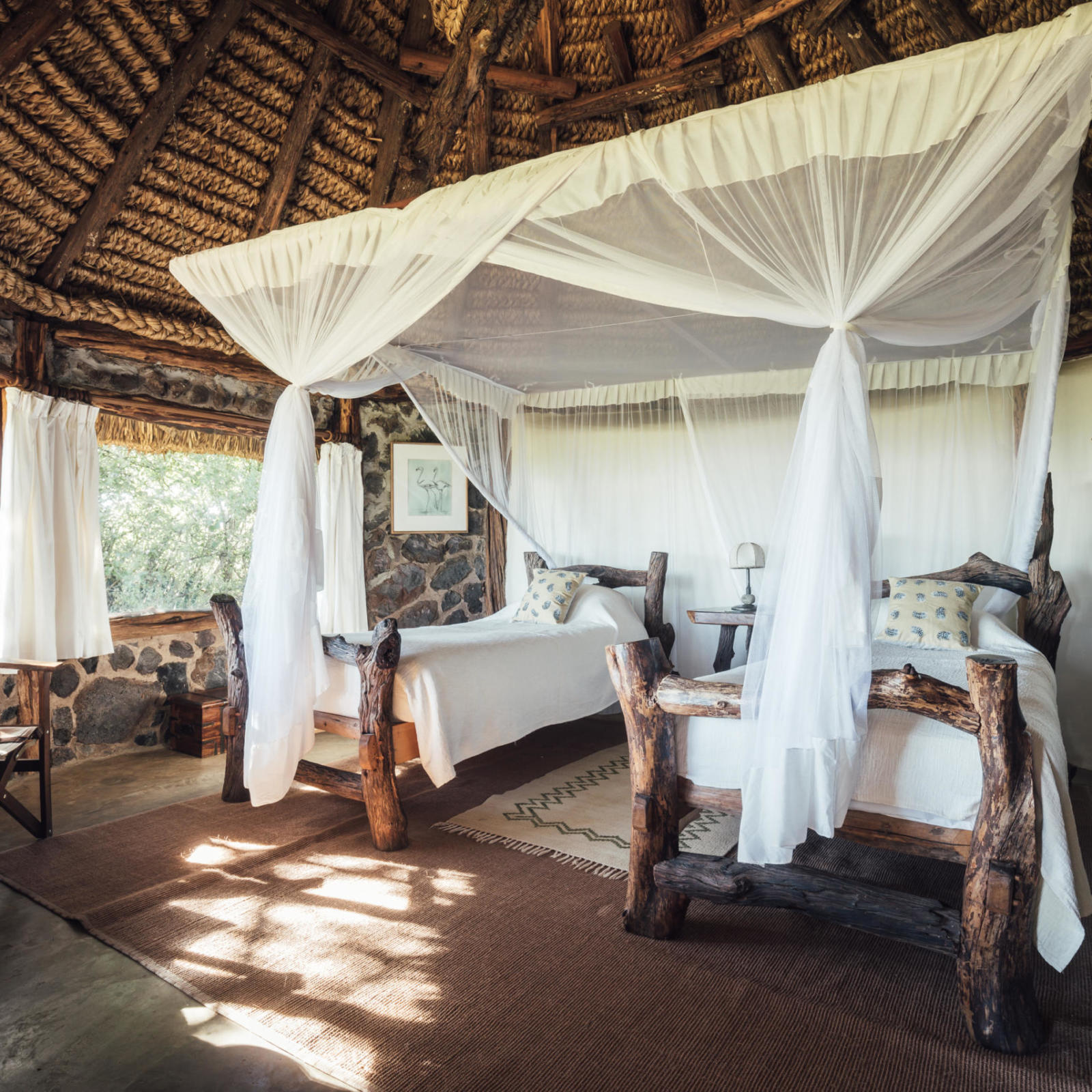 Facilities:
Two en-suite bathrooms
Indoor showers
Local, organic handmade toiletries
Shared verandah
Free laundry service
Mosquito nets
In-room safe
24-hour solar power (3-pin UK plug)
"The main house is warm and inviting and the family cottages were private and very relaxing. The property can handle only a limited number of people at one time so you feel quite special."
"We had a two bedroom cottage with a giant outdoor couch, coffee and juice served in the morning to our rooms, and a beautiful view to boot. Beds and linens well appointed!"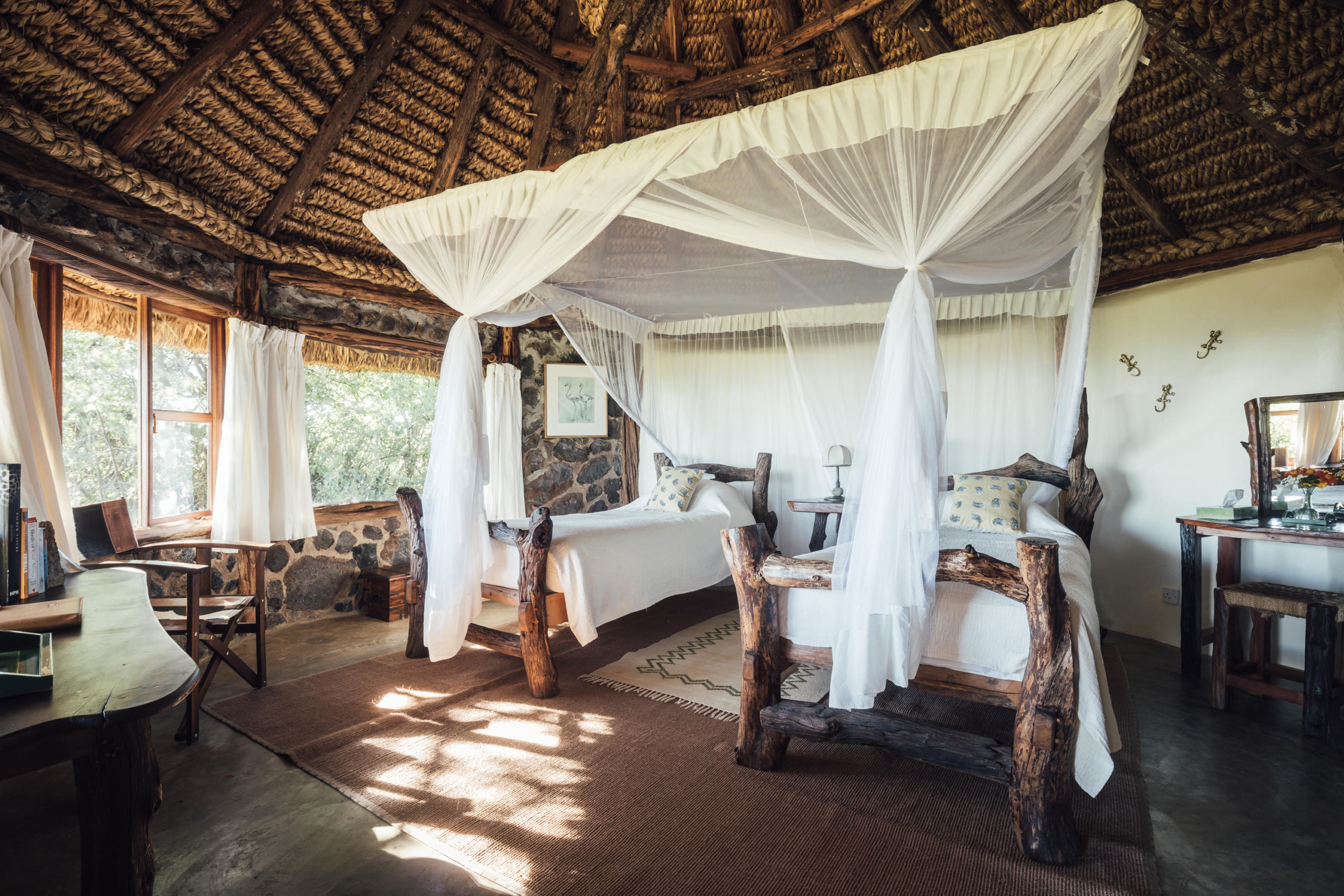 Get in touch if you'd like to come and stay with us.
Get in touch